World Taekwondo Center
Located in San Antonio, TX
We are excited to bring you an all-new World Taekwondo Center online experience. In the meantime, please find our immediate and important information below. If you would like to inquire about our awesome programs, please fill out the form. We are open for in-class business on June 8th, 2020.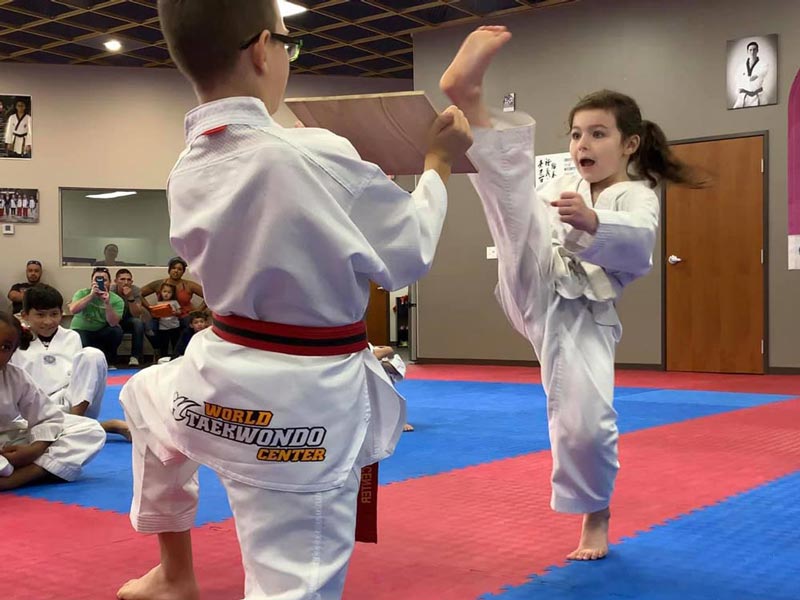 Kid's Martial Arts
Our awesome kid's martial arts programs will have your children wanting to come back for more! They will learn about respect, discipline, fun, goal-setting, and gain confidence. You'll see smiles all around!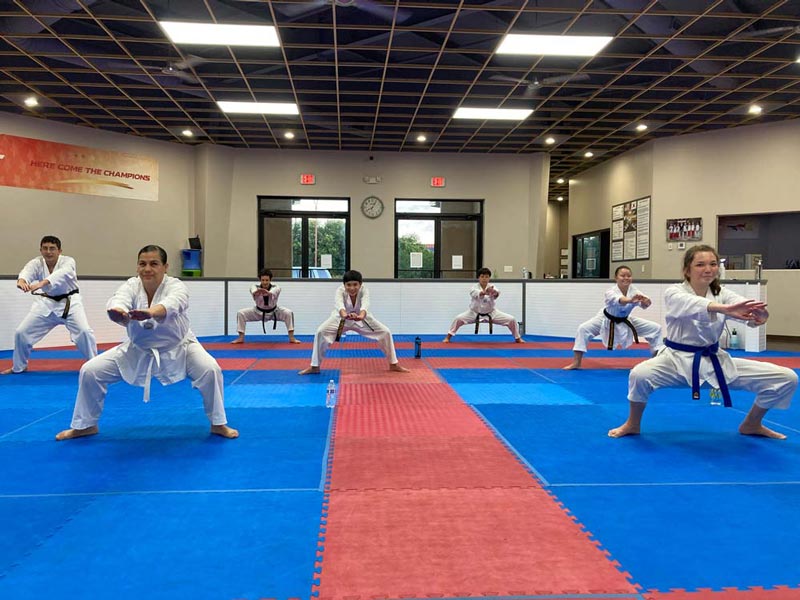 Adult Martial Arts
Our adult martial arts programs are created to help you relieve stress. Come get a workout both mentally and physically. Set goals, achieve them, and break out a sweat at the same time. You'll love everything about it!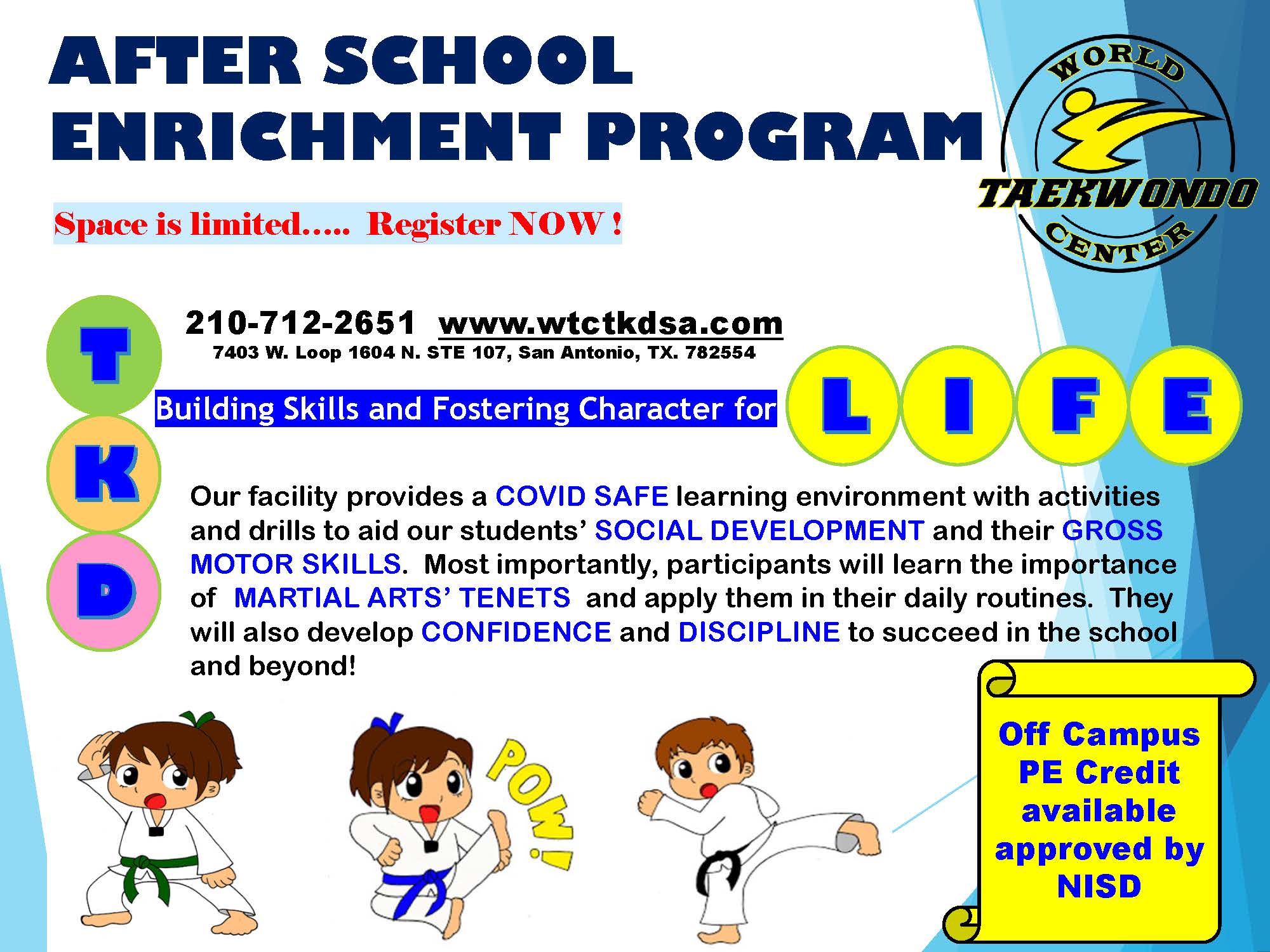 After School Program
World Taekwondo Center offers an unmatched after school program in the San Antonio area. We pick your children up from school, help them with their homework, and teach them martial arts!
You will love this after school program!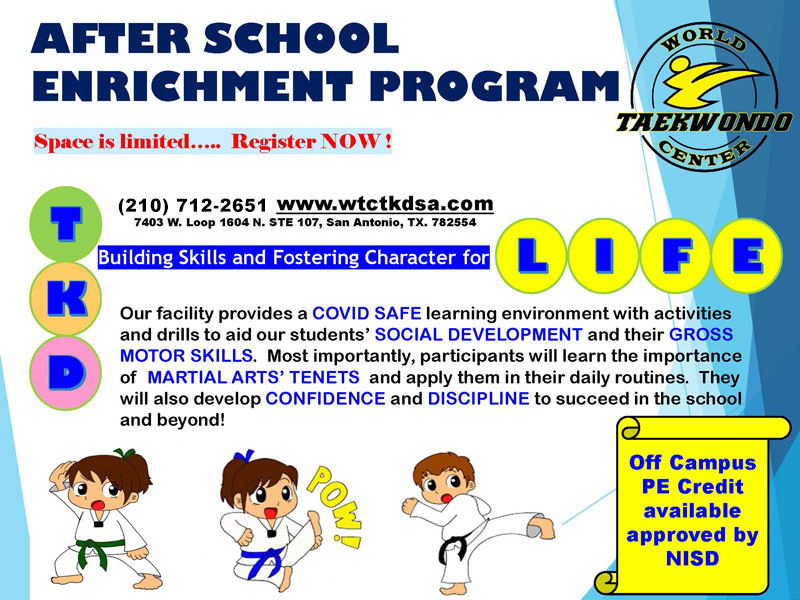 The best after school program in San Antonio!
With school starting back up, you're bound to get busy! Let us help you save time by picking up your children, and providing them an unmatched martial arts program to teach them social development, motor skills, confidence, discipline, and respect! There's so much to love about this program! Click below to learn more!
Now Enrolling! 9 Weeks of Summer Camp!
What makes us different than other studios?
Clean and professional!
We provide a professional and clean martial arts facility that displays opportunity right when you walk through the front door.
Certified instructors!
Our quality-level instructors are USA Taekwondo and World Taekwondo certified to provide you the best instruction.
Personal development!
While we have an excellent self-defense curriculum, we focus on personal self character development.
what are we doing to remain clean?
Clean! All the time.
Just as you feel your health and safety is your top priority outside of your home, it's ours as well. Check out what we have been doing and continue to do all the time to keep all of our students, parents, visitors, and instructors safe.
make sure to follow us on Facebook!