Competition Team
Located in San Antonio, TX
World Taekwondo Center provides an opportunity to feel that competitive edge. Check out some of our competition team opportunities below.
What is poomsae and sparring?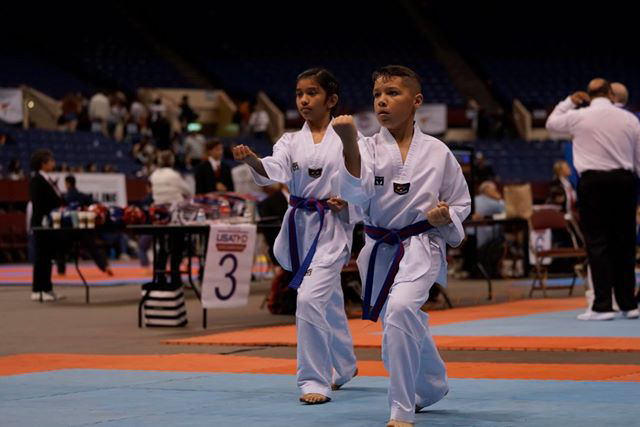 Competition Poomsae
Poomsae, also known as "forms" is a way to practice self-defense moves in a pattern of movements and directions. As you progress through the ranks, each form becomes more challenging and fun. We offer a poomsae-focused competition team with instructors that have competed around the world in poomsae competitions. Not only can we teach it, but we can practice what we preach.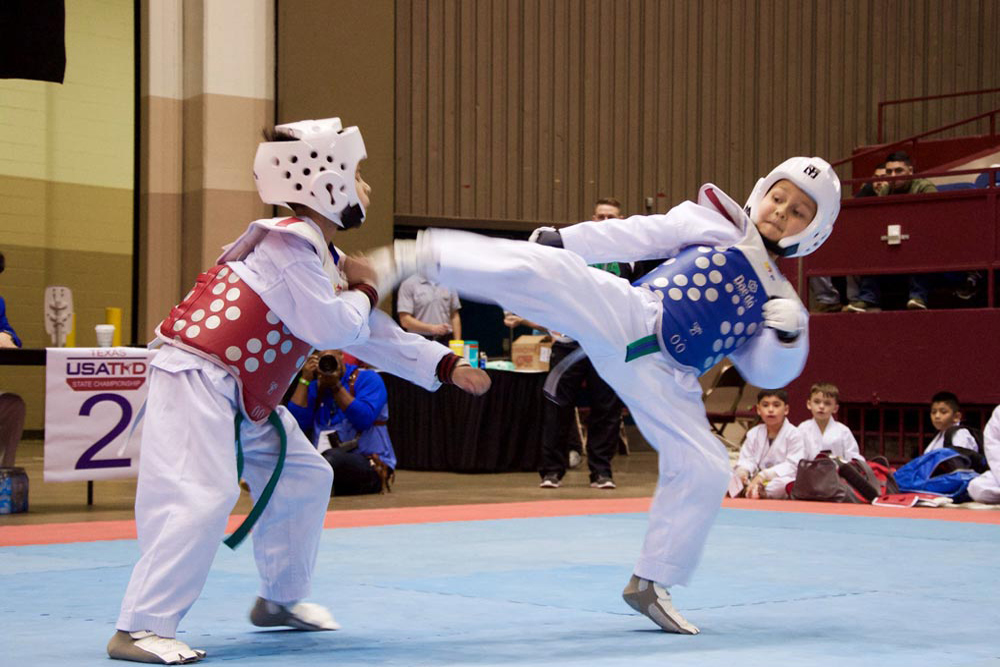 Competition Sparring
Sparring, or a combative way to practice your kicks and punches is a structured and disciplined way to combatively compete against one another. Master Adams has competed herself in a few notable competitions such as the 1988 Olympic Games and a couple of World Taekwondo Championships. With her high level of knowledge, she provides an excellent opportunity for a competition sparring team in the San Antonio and surrounding areas.
Why Trust Our Competition team Program?
Competition Martial Arts is so much fun!
While our regular programs are a great opportunity to feel you are working towards your goals, our competition team program provides additional opportunities and benefits that other martial arts studios cannot.
You can feel like you are part of a team with our competition team program. We provide opportunities to travel and compete within the Texas area and outside of it, even internationally! Our competition team specializes in both traditional poomsae (forms) and competition sparring.
Gain the competitive edge at
World Taekwondo Center
The benefits of martial arts
Courtesy
Develop courtesy and watch your child become a polite gentleman/gentlewoman.
Self-Control
One of the hardest things we as humans struggle with is self-control. We can help.
Confidence
We can help you or your child build confidence and take on the world!
Better Grades
With an applicated system of learning, you will see better grades on their report card.
Setting Goals
Don't be a dreamer, be a doer. Let us help you set and accomplish goals.
Leadership
With martial arts comes great leadership opportunities. You'll love this benefit!
Do you have what it takes?