Staff
Located in San Antonio, TX
Our World Taekwondo Center martial arts staff is professional, courteous, respectful, and willing to help you and your child grow to become excellent martial arts students.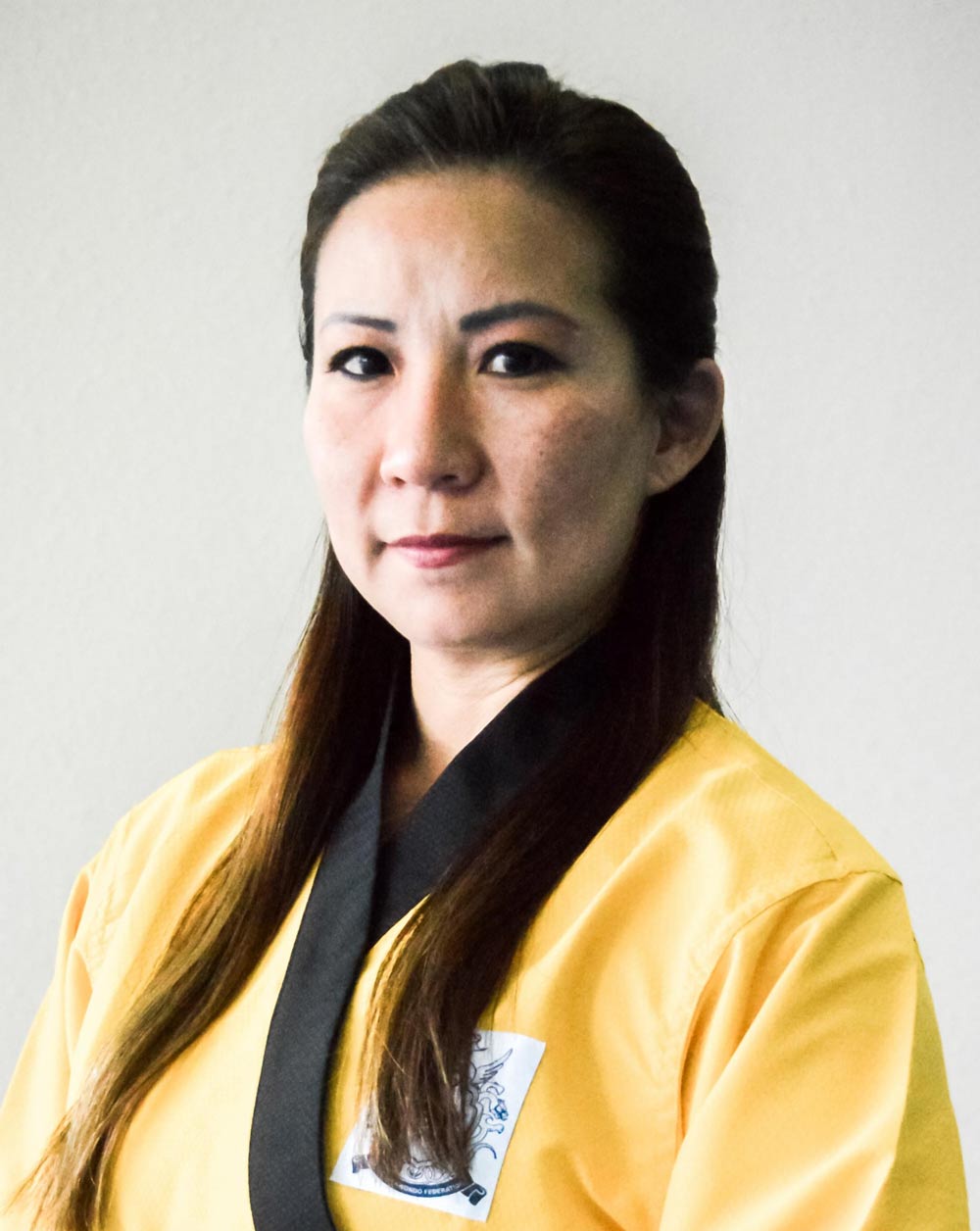 Master Elva Adams
Owner/Master Instructor
6th-degree Kukkiwon black belt

30 years of competing, coaching and teaching experience

International Referee – Level 1 in Kyrugi

International Referee – Level 2 in Poomsae

World Taekwondo Certified Kyrugi Instructor

USA Taekwondo Certified Referee Instructor

USA Taekwondo Certified Level 1 Coach

Current USA Taekwondo Poomsae Team Member

1988 Summer Olympic Bronze Medalist (TPE-Pai Yun-Yao)

2016 Summer Olympic Taekwondo Referee (USA)
Miss Lauren Lee
Master Instructor/ Program Director
4th-degree Kukkiwon black belt

14 years of coaching and teaching experience
USA Taekwondo National Referee-Level A in Poomsae/Level B in Kyrugi
USA Taekwondo National certified associate coach
2016 Best Female National Referee
2015 Best Female National Referee
It's difficult finding a martial arts school
There are many martial arts schools out there. Master Elva Adams remembers when she was a little girl starting her martial arts journey. It changed her life. Her confidence soared, she created goals and achieved them, and she even made it to the 1988 Olympic Games! That's how powerful martial arts truly is!
We are World Taekwondo Center, San Antonio. We are here to help change lives and turn students into confident, proud, and goal-driven life achievers. If you're feeling motivated to get more information, click on the button below.
Martial arts is for everyone