Black Belt Program
Located in San Antonio, TX
World Taekwondo Center's black belt program is a world-class program designed to master the art of Taekwondo, emphasizing precision, discipline, and mental fortitude. This program combines advanced techniques, strategic sparring, and opportunities to be a leader, setting the standard for martial arts excellence.
Why Trust Our Black Belt Program?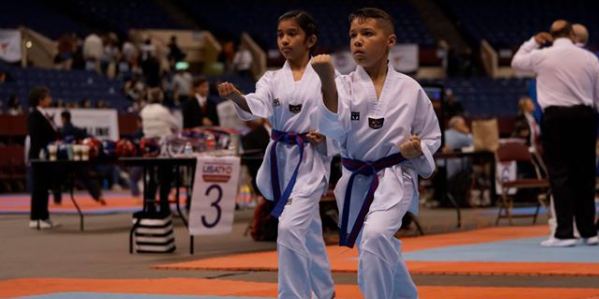 Black belt is just the beginning to something greater
This program comes with regular training, sparring, and great leadership opportunities.
Set goals, gain confidence, and keep your training up to date with our excellent instructors and supportive atmosphere. Challenge yourself to remain a champion.
Our Black Belt Program Helps Students By:
The benefits of martial arts
Courtesy
Develop courtesy and watch your child become a polite gentleman/gentlewoman.
Self-Control
One of the hardest things we as humans struggle with is self-control. We can help.
Confidence
We can help you or your child build confidence and take on the world!
Better Grades
With an applicated system of learning, you will see better grades on their report card.
Setting Goals
Don't be a dreamer, be a doer. Let us help you set and accomplish goals.
Leadership
With martial arts comes great leadership opportunities. You'll love this benefit!
Check out what are black belt program has to offer